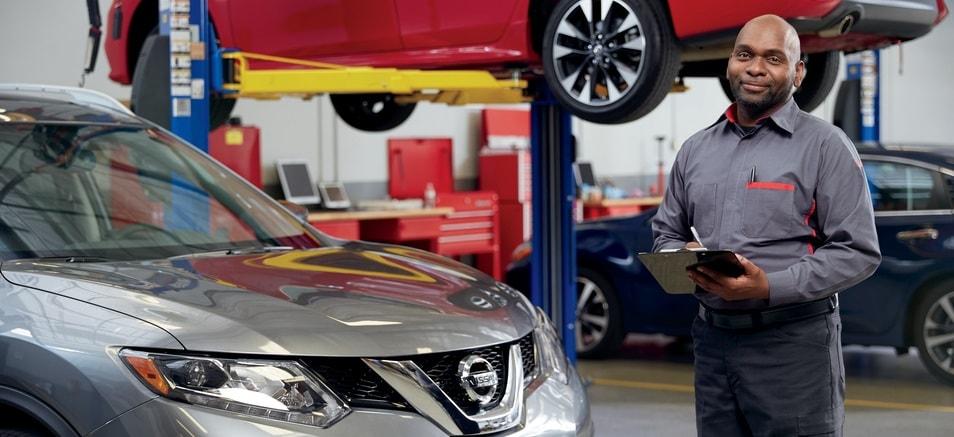 Welcome to the Georgesville Nissan Service Center!
The Georgesville Nissan Service Center is a one-stop auto care experience that connects drivers to quality and peace of mind. At our facility, our reliable factory-certified technicians use cutting-edge equipment and comprehensive training to work on the cars of Columbus, Grove City, and Lincoln Village, Ohio, drivers.
We can handle a range of procedures, such as oil changes and engine tune-ups for both new and pre-owned cars. Read below to learn more about our versatile Nissan Service Center.